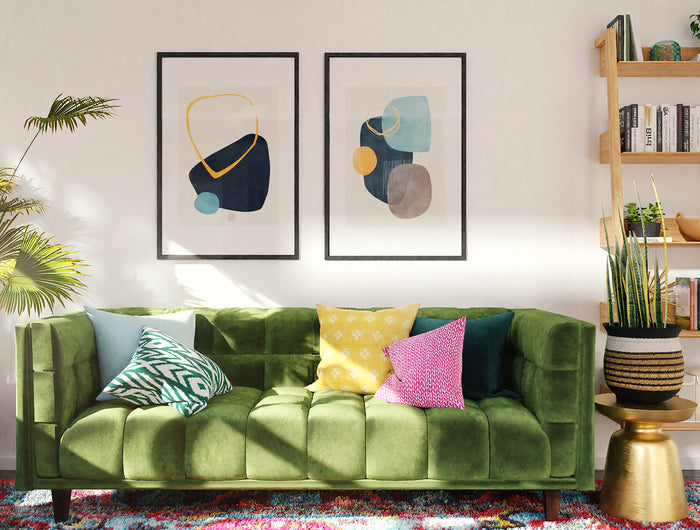 WE'LL BE HAPPY TO HELP.
FAQ
Do I need an account to place an order?

No, you can choose to checkout as a guest by selecting 'guest checkout'. However, it is easier to arrange return of goods if you have an account and keep track of your orders.
I've forgotten my password; how can I retrieve it?

If you have forgotten your password, just click on 'forgotten your password' on the log in dropdown and follow the instructions.
Why can't I buy the item I want to buy?

Due to the nature of our products and the processes used to produce them, items may sometimes appear "out of stock" or disappear from the site. You can contact our customer service team at support@mooijane.com.

Our inventory is regularly replenished unless an item is discontinued. For information on stock availability, please contact the customer service team
What payment methods do you accept?

We accept Mastercard, American Express, Discover, JCB, and Visa. You can also pay with PayPal or Diners club.
Do you offer a price-match guarantee?

If you find one of our products for a lower price somewhere else, we'll do our best to match it. To get a price match, please reach out to us through our contact form before placing your order.
Do you deliver to my country?

At present, we deliver to the following countries: United Kingdom, Germany, Belgium, Netherlands, France, Denmark, Austria, Italy, Greece, Sweden, Cyprus, Croatia, Spain, Czech Republic, Hungary, Romania, Poland, Norway, Finland, Croatia, Slovenia, Switzerland, Ireland, Portugal, Estonia,

If your shopping address is not in the above regions, you still want to buy from us products, please contact us by email. For more shipping details and terms, please refer to our Shipping Terms.
How can I track my order?

If it is not available, please contact us through the contact us page or email, and we will notify you of the detailed package track by email.
When will I receive my order?

Most orders are received in 4-6 weeks from order to delivery. To learn more please view our shipping policy
I received a damaged product. What do I do next?

We take the utmost care to ensure that your order arrives in good condition. However, in the event that your order arrives damaged, please notify customer service at support@mooijane.com within 48 hours of receipt of goods and provide a photograph clearly showing damaged items and/or packaging. No exceptions for this requirement will be made for deliveries to jobsites or warehouses. Please make the claim with the delivery driver upon delivery if external damage to the box can be seen. In case of damage, Mooijane may provide a replacement for the damaged piece or pieces, or for the entire fixture, at our discretion.
How do I return my order?

In case of buyer's remorse goods may only be returned within 30 days from the date of receipt, subject to an official authorization and approval in writing by Mooijane. Returned goods must be returned in the original packaging, in perfect state, with the reference of the printed authorization, and must not have been installed. Check out our return policy to learn more.

If there is a problem with your order, please contact customer service or our email: support@mooijane.com